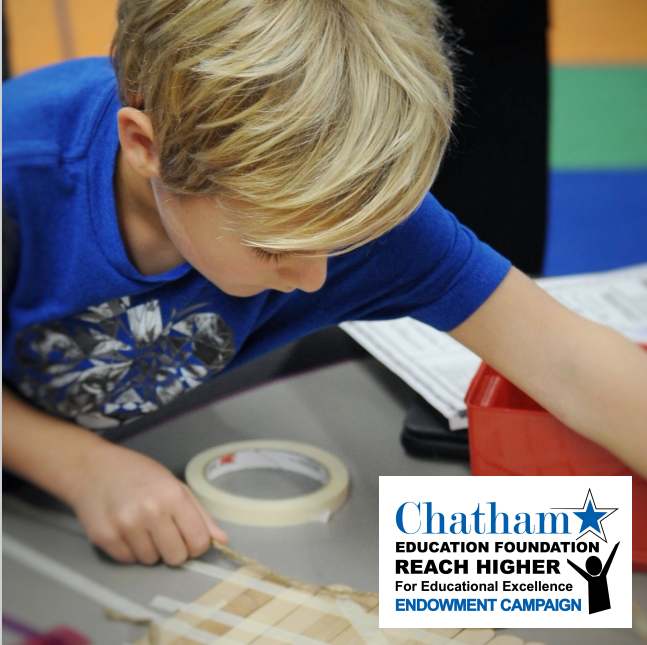 Endowment Overview
In addition to annual grant funding of about $100,000, Chatham Education Foundation (CEF) established an endowment to address increasing strains on the School District of the Chathams.  A Permanent Endowment, by producing a reliable stream of income, will bring increased stability and longevity to grant funding, as well as the ability to increase the absolute level of grants.  A Term Endowment will help the School District of the Chathams deal with inevitable budget shocks resulting from unpredictable New Jersey State funding levels.  We hope that CEF's donors will contribute to the endowment and continue their history of strong philanthropic support for our schools.
Matching Gift Campaign
Chatham Education Foundation is proud to officially announce the new endowment campaign, Reach Higher for Educational Excellence. Our Endowment recently surpassed the $1,700,000 mark and our long-term goal is to reach $4,000,000. In celebration of the new campaign, Chatham Education Foundation is excited to announce two matching gift offers for as long as matching funds last:
Endowment gifts paid over a five-year period will be doubled.
Unrestricted endowment gifts paid over a two-year period will be tripled.
The minimum Named Endowment gift is $20,000. To learn more about the new endowment campaign, please contact Alan or Kristine at endowment@chathamedfoundation.org.