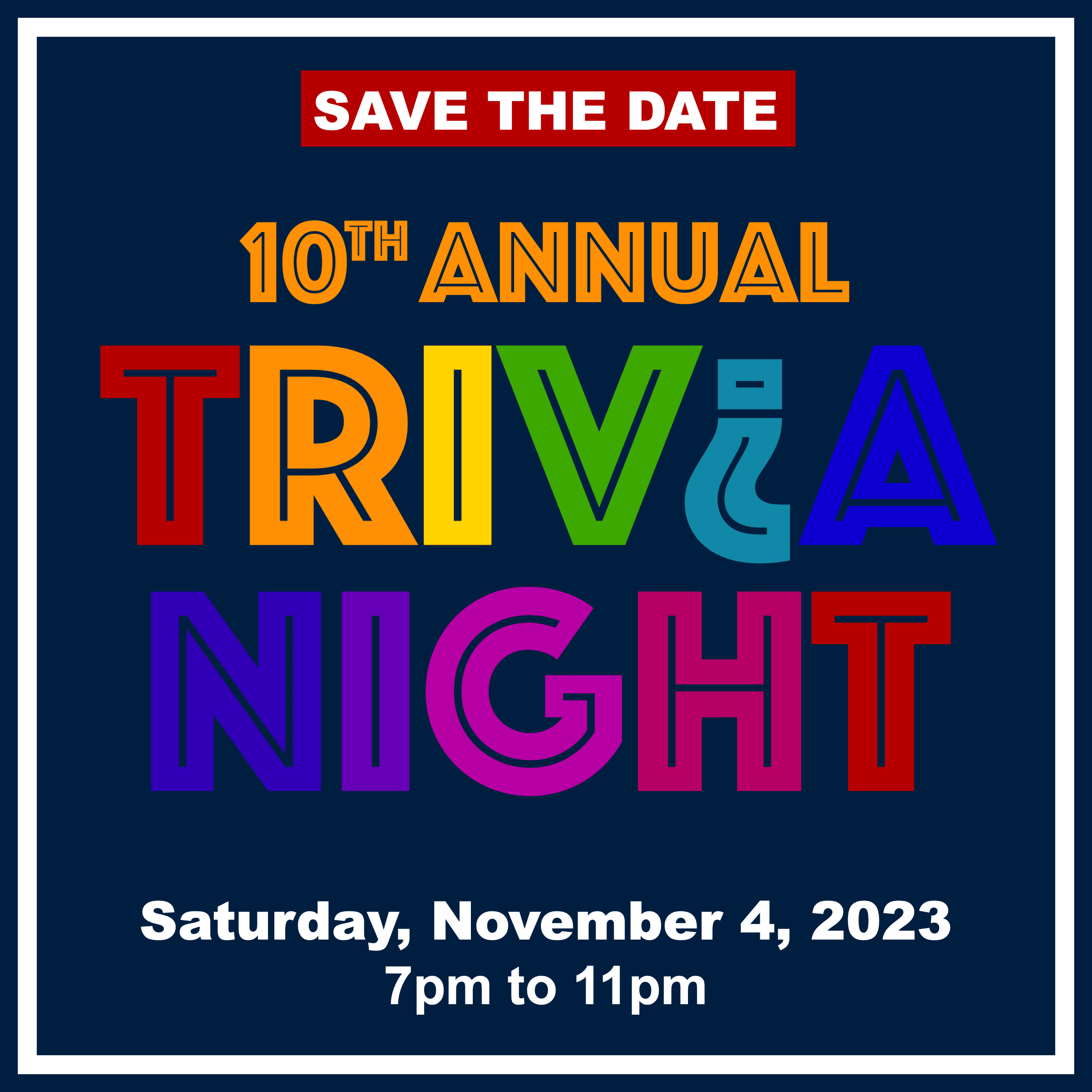 Trivia Night FAQs
Fall 2023
What is the Chatham Education Foundation Trivia Night?
The mission of the Chatham Education Foundation (CEF) is to support educational excellence in the School District of the Chathams through parent and community donations. Every year, for the last ten years running, CEF has hosted Trivia Night, a fantastic fundraising event that brings together members of the community for a night of fun, merriment and trivial pursuits. All proceeds go to the school district.
When will the 10th Annual Trivia Night take place?
Saturday, November 4th, 2023, doors open at 7 pm. Teams should be seated and settled by 7:45 pm. The game starts promptly at 8 pm and will end by 11 pm.
Where will it be held?
The Chatham High School gym.
How much does it cost to attend the Trivia Night fundraiser?
The cost per table is $1,000 which includes free Blings (points), a $100 value. Each table accommodates up to ten people. The price per table includes a $100 non-refundable registration fee.
Who is the Master of Ceremonies?
The amazing Chris Tomaino will be our emcee for the evening!
How do I register for a table?
Registration for Trivia Night will begin promptly at 9 pm on Thursday, October 5th. Please see our website for a link to the registration. This link will only work immediately prior to registration. Registration is on a first-come, first-serve basis. Only one team member is required to purchase a table. REGISTRATION TIP - IMPORTANT:  In order to register, you will need to close and reopen your browser at the start of registration. Attempting to refresh the registration page on your browser is not sufficient to see the event when it goes live.  
What is the waitlist?
If registration is full, please consider joining our waitlist by clicking through on the registration page. There is no cost to be on our waitlist. All we need is your name and contact information. Should a table become available, you will hear from us.
Do I need to know all the team members at the time of registration?
No. Please compile your team quickly after you register and begin thinking of a name for your team and a theme and/or costumes for the event. We will reach out to you for names and email addresses. 
Does every participant need to register for a table?
No. Only one team member is required to purchase a table at the time of registration.  
Does my team need to have a theme or dress up for the event?
No. Although clothing is mandatory, teams are not required to have a theme or dress in costume, but there are advantages to getting creative. The Trivia Night staff will select and award prizes, including bonus points, to the teams who show the most spirit and creativity.  Details will be sent by email to registered team members.
Will alcohol be served at the event?
The event will be BYOB.  Trivia Night is meant to be fun, lively and festive and we certainly want all participants to have a great time. Please be respectful and on your best behavior. If you drink, please drink responsibly. 
 IMPORTANT: Please remember that this year the event is being held on school property. 
How big are the tables?
The tables are 72" round and seat 10. Tablecloths will be provided. 
Are all costumes and table decor allowed?
Yes, within reason. Please wear on-school-premises appropriate attire. Do not bring glitter or confetti or anything that might be difficult to clean. Volunteers and the CHS custodial staff will be cleaning up late at night once the game ends. 
Where would I find more information about the Trivia Night event?  
If you didn't find an answer to your question in the FAQs or need additional information, please contact us by email at trivianight@chathamedfoundation.org.
THANK YOU TO OUR TRIVIA NIGHT 2022 SPONSORS
THANK YOU TO OUR SPONSORS