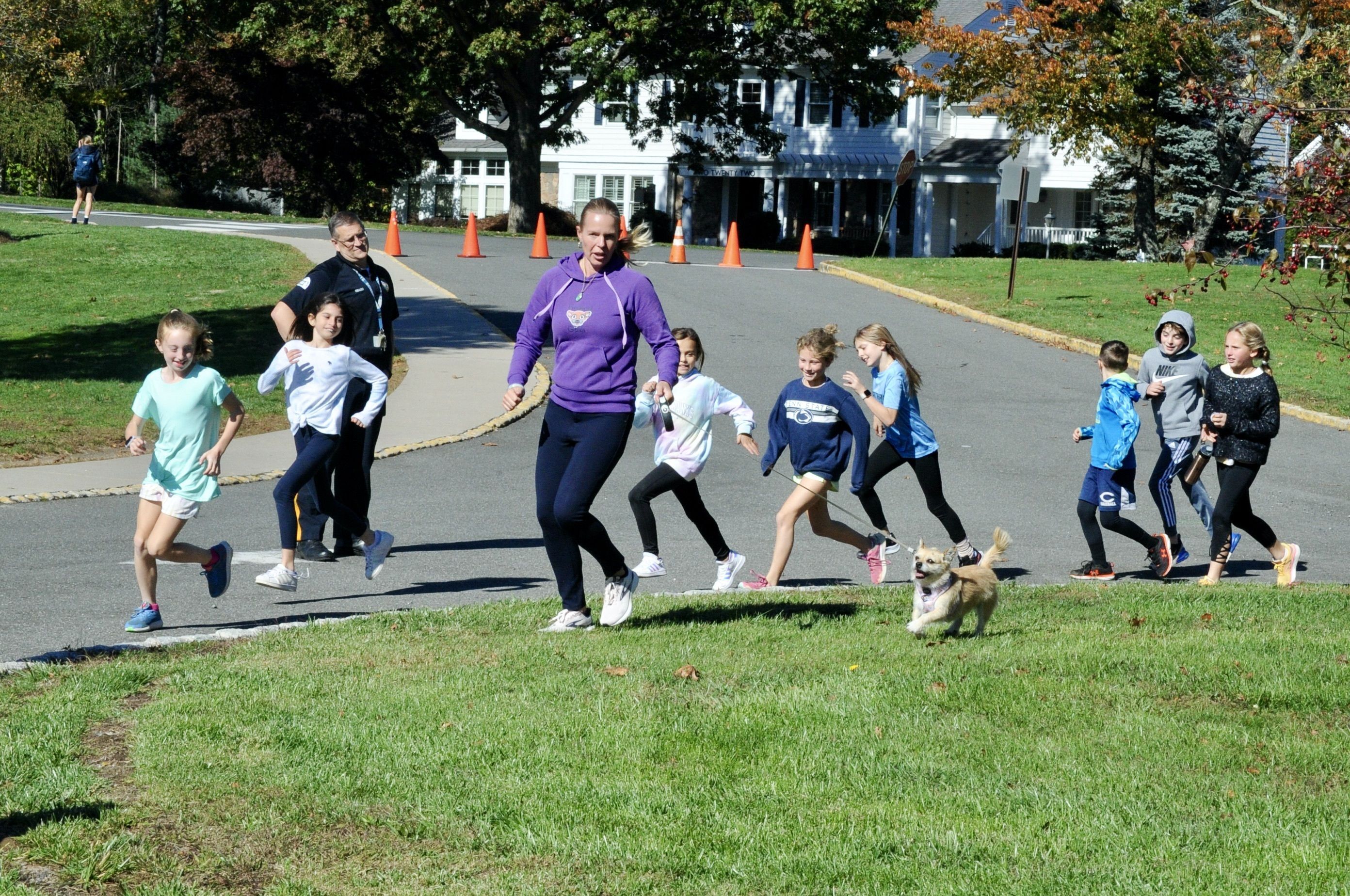 Last Spring, CEF awarded a multi-school grant for a Literacy, Wellness, and Character Education Event, providing books for each classroom library, curriculum lessons, and live presentations by the author to share his heartwarming story. 
Last week, the marathon running dog Gobi and owner Dion Leonard visited our Chatham elementary students. Students participated in assemblies to hear the story firsthand that inspired the book, Finding Gobi. Author, Dion Leonard, shared how meeting Gobi during a marathon across the Gobi Desert in China, taught him the importance of friendship, teamwork, and perseverance. Leading up to the assemblies, students participated in grade-appropriate curriculum lessons focusing on the key themes from the book -- kindness, teamwork, gratitude, resilience, and perseverance.
Grant was submitted by Danielle Dagounis, Lisa Lattarulo, Karen Leister, Nick Andreazza, Cheryl Russo, Kristine Dudlo, Kathleen O'Connor, and Marco Freyre and was funded in part by the Karpowic Family Endowment Fund.