Diane Rooney, Vice President Events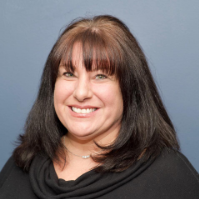 Diane Rooney has been a member of the Chatham Education Foundation Board of Trustees since 2012, serving as Auction Chair, Secretary and now Vice President of Events.  Diane and her husband, Gavin, have been residents of Chatham Borough since 1992 and have two sons currently attending Chatham High School, with a third son having graduated CHS in 2017.
Diane has been an active volunteer in the Chatham School District in roles such as Spirit Coordinator at WAS, ASE Coordinator at CMS and Entertainment Coordinator for CHS Project Graduation.
Diane  worked as Assistant Counsel, Litigation at Bristol-Myers Squibb Corporation and as an Associate at McCarter & English focused on Products Liability Litigation. She is an alumnus of Harvard Law School  and State University of New York at Binghamton.