Amanda Feeman, Donor Relations Chair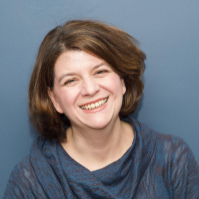 Amanda serves as Donor Relations Chair after guiding the CEF as president for four years and serving on the Board of Trustees since 2015. Amanda moved to Chatham with her husband Mike over twelve years ago and currently has two daughters attending elementary school. She has been committed to the Chatham community and the School District since her children were born. She served on the Board for Education Counts, acted as the Co-Chair for the Safe Routes to School Committee, Chair for Special Events Day at Washington Avenue School and is a member of Chatham TWIG. 
Amanda worked for PricewaterhouseCoopers for over nine years providing Advisory and Human Resource Consulting Services. She earned a JD from Seton Hall University and a BA from Washington State University.